Such severe injuries may affect your future, preventing you from working and affecting your quality of life. At Apicella & Schlesinger Attorneys at Law, we can help you pursue the compensation you deserve.
Thousands of Americans are involved in car accidents each year. Many of these are reported on the news or other media outlets. However, when we hear the term catastrophic injury, we naturally understand that the accident was severe and that possible life-threatening injuries occurred.
If you or your loved one was involved in a car accident resulting in catastrophic injuries, working with an experienced and aggressive catastrophic injury lawyer is essential. Why? Because insurance companies invest a considerable amount of money and effort into fighting catastrophic injury claims. They understand that these claims have high dollar values and will affect their bottom line.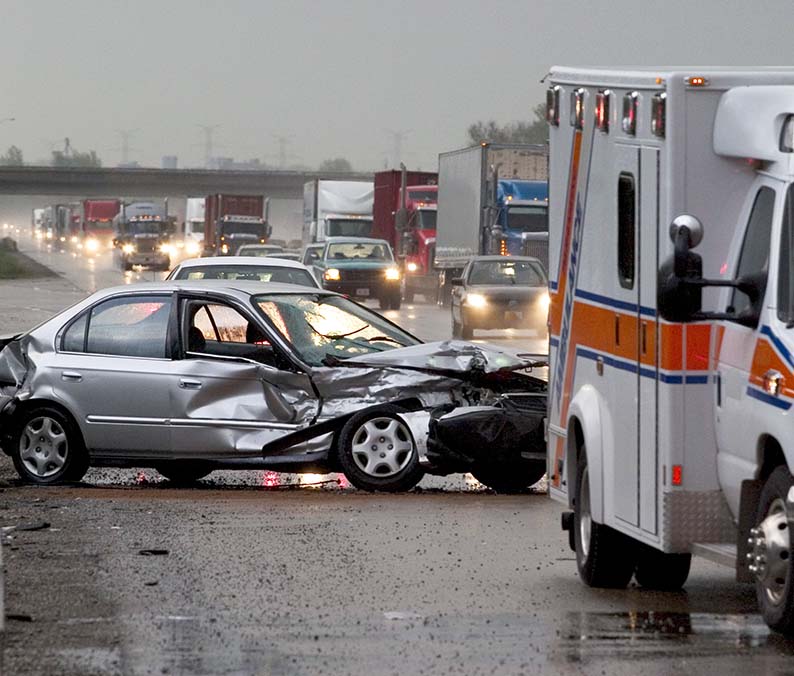 What is a Catastrophic Injury?
A catastrophic injury is a physical injury considered extreme or severe, significantly impacts the victim, and requires substantial medical treatment. While they may not always be permanent, catastrophic injuries generally take months or years to heal. In some instances, the full extent of the injuries may not be known for a long time. In addition to the physical effects, victims also tend to suffer from long-lasting emotional trauma.
Examples of catastrophic injuries include:
Organ damage
Injuries causing paralysis
Severe disfigurement or scarring
These injuries may affect many body systems, such as the central nervous system, urinary, gastrointestinal, respiratory, circulatory, reproductive, excretory, and others. Catastrophic injuries will always require extensive medical treatment and rehabilitation.
The accident's severity doesn't necessarily directly correlate to the injuries' severity. For instance, some people are involved in a horrific-looking accident and walk away with minor injuries. Other accidents look insignificant, but the injuries are severe.
When our catastrophic injury lawyers at Apicella & Schlesinger Attorneys at Law represent clients who have suffered injuries like these, we calculate the overall impact on their lives. We consider their life after the accident and how their lives will be affected in the future and the rest of their lives.
How a Catastrophic Injury Lawyer Can Help
A catastrophic injury lawyer is critical to ensuring you get the compensation you need and deserve. At Apicella & Schlesinger Attorneys at Law, we bring over 45 years of experience and use our financial resources and legal expertise to maximize your compensation.
If you have suffered a life-altering injury, our goal is to secure a compensation package that accounts for your past, current, and future needs. You and your family may have a difficult road ahead, but we can help. Contact Apicella & Schlesinger Attorneys at Law today to schedule a free consultation.
Free Consultation with a New York Car Accident Lawyer
Contact Apicella & Schlesinger Attorneys at Law to request a free consultation.
(212) 568-4245