Here are some of the most common factors that will impact your settlement amount after a New York car accident.
New York is world renown for crazy driving. As such, car crashes are usually high, and if you happen to be a victim, your next step should be to contact the authorities, seek medical help if injured, and then call your insurer to begin your claim process. Your insurer should generally cover car damage, health costs, and even lost wages.
How much should you expect from your insurance company? Let's consider the most common factors that will impact your settlement amount after a New York car accident.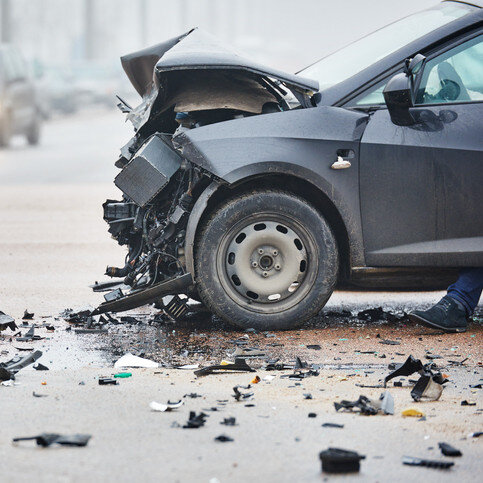 What Does the Law Say About Settlement?
In New York, all drivers must have proper car insurance so car accident victims may receive adequate compensation from their insurers. It's also worth noting that New York is a no-fault state, meaning drivers must have insurance policies that cover their injuries regardless of who is to blame for the accident.
How Do Insurers Determine Your Settlement Amount?
Insurers mainly look at your injuries' severity and the toll the accident took on your life to determine your claim's value. Claimants with severe injuries that rendered them unable to work for a while are likely to receive higher compensation than those who had mild injuries and returned to work after a few days.
The types of compensation you can receive generally fall under two categories: economic and non-economic damages. Economic damages may include property damage, hospital bills, prescription medication, medical tests, and rehabilitation. Non-economic damages may include insomnia, depression, loss of consortium, fear, and loss of enjoyment in life.
What Settlement Amount Can You Expect?
When calculating economic damages, insurers typically add together the amount of all the objectively verifiable financial losses you've incurred as a result of the injuries. For non-economic damages, insurers often use a multiplier based on the economic damages. This multiplier usually ranges from 1.5 to 5 and depends on the severity of injuries. 
Why It's Important to Speak With a New York Car Accident Attorney
It's generally a bad idea to pursue your claim without first speaking with an experienced car accident attorney. An attorney can help you determine the true value of your claim and gather evidence to support your claim. They can also negotiate with the insurer on your behalf to ensure you don't end up settling for less than you deserve.
Call Apicella & Schlesinger
If you have been injured in a New York car accident and need the advice of an experienced New York car accident attorney, Apicella & Schlesinger are here for you. Give us a call today for a free case evaluation.
Free Consultation with a New York Car Accident Lawyer
Contact Apicella & Schlesinger Attorneys at Law to request a free consultation.
(212) 568-4245