If you pursue a neck injury claim after a car accident, you need help understanding your legal rights and options. Our experienced car accident attorneys can help!
Neck injuries are among the most common types of injuries resulting from auto accidents. Unfortunately, a severe neck injury can affect a person for the rest of their life.
If you've suffered a severe neck injury due to the recklessness of another driver, it's essential to seek medical treatment. Then, contact Apicella & Schlesinger Attorneys at Law once you're able. With more than 45 years of experience helping car accident victims receive the compensation they need, we can do the same for you. Call us today to schedule a free consultation with one of our car accident lawyers.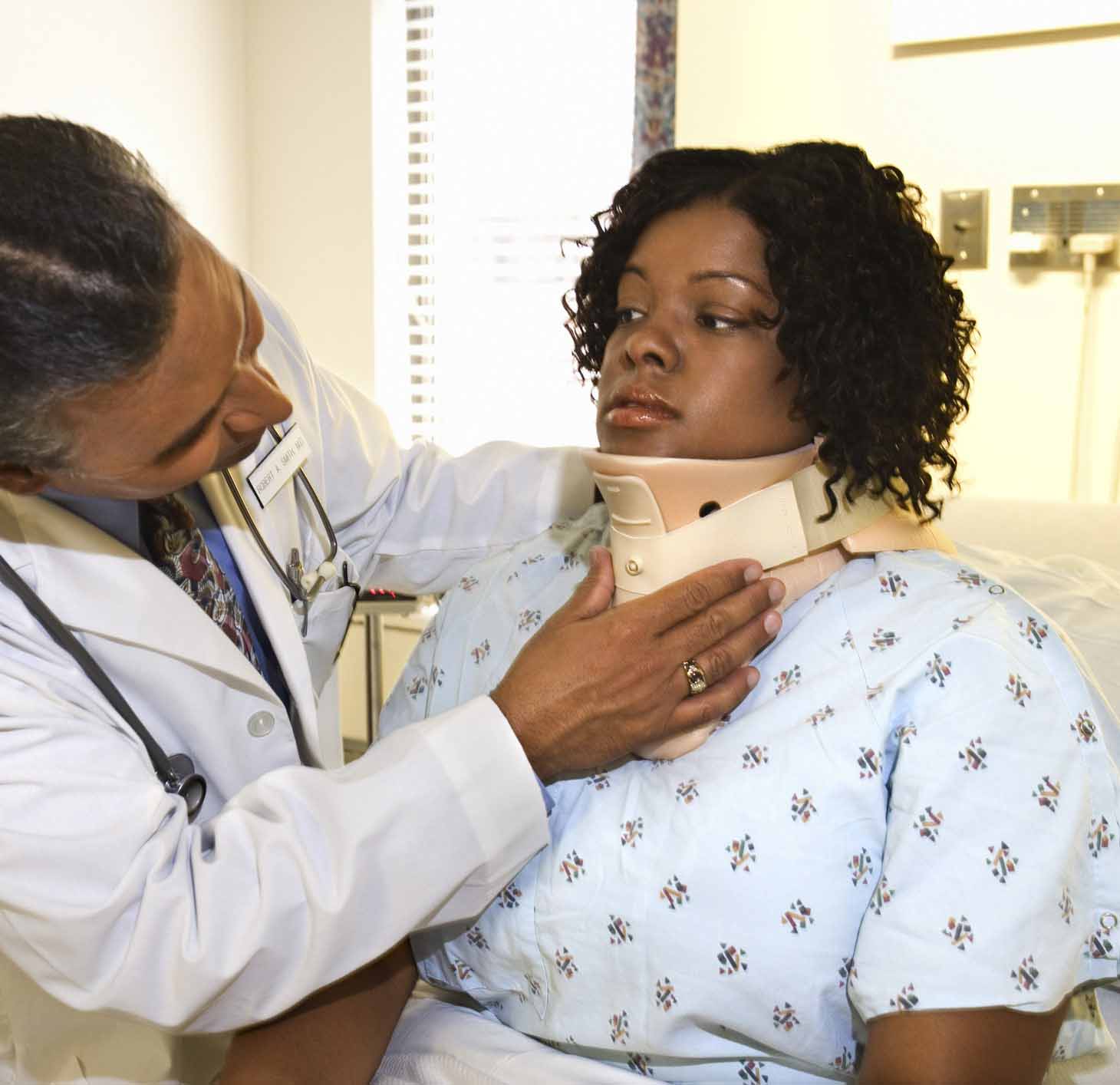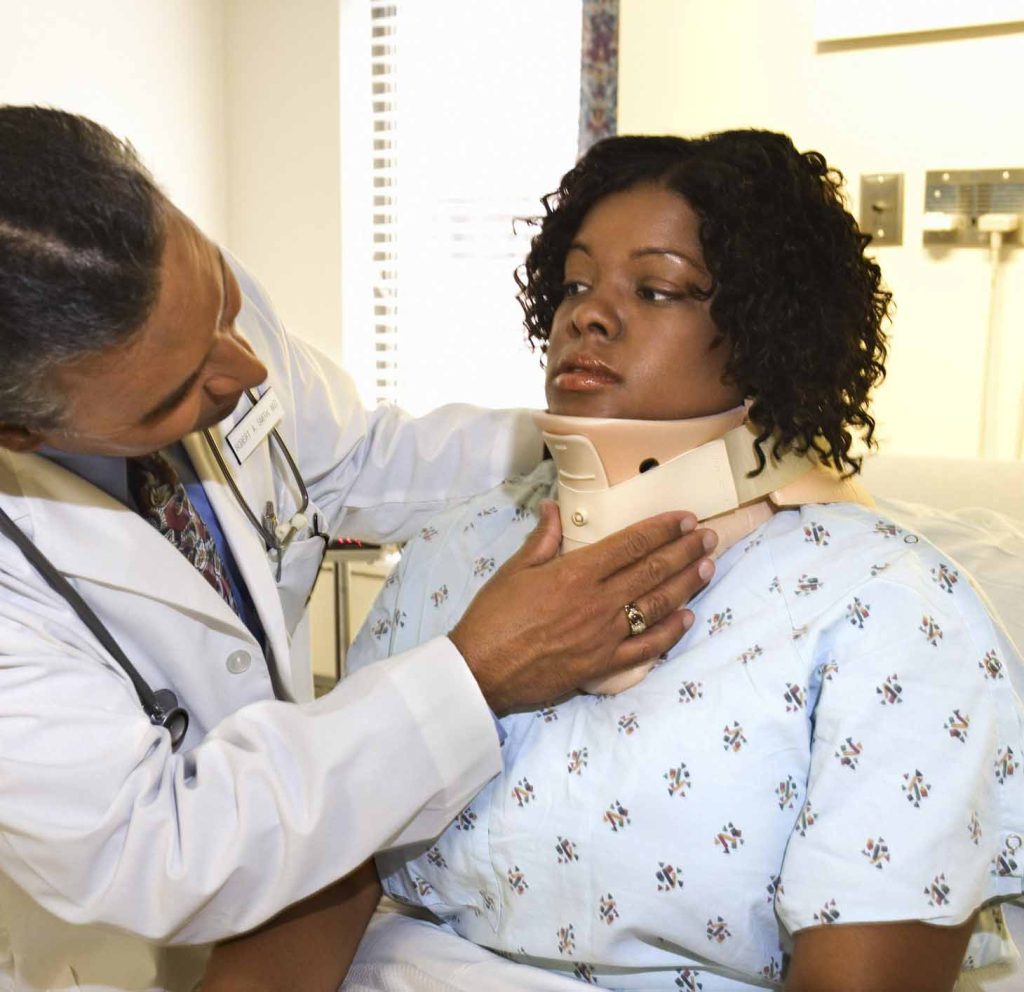 Each year, more than 800,000 Americans suffer neck injuries from being involved in a car accident. If you've suffered a neck injury from your accident, there are several things you need to know and consider.
First – Neck Injury Symptoms
Some accident victims experience symptoms immediately, so the neck injury is apparent. However, other victims may have a slight stiffness but no real pain. This deceives many accident victims because they assume they weren't really injured and, therefore, don't seek proper medical treatment. But even a severe neck injury can present symptoms later.
If you're ever involved in a car accident, it's always wise to seek immediate medical treatment. A medical professional often determines problems, even when you don't.
Here are some of the signs and symptoms of a neck injury that you need to be aware of after being involved in a crash:
Limited range of motion
Muscles spasms
Pain between the shoulders
Jaw pain
Chronic headache
Chronic fatigue
Low back pain
Vertigo/dizziness
Inner ear problems
Nausea
Numbness of arms or hands
Trouble swallowing
Sore neck muscles in the front
Swelling inside neck and throat
Studies have proven that a rear-end car accident at speeds of 5 mph can result in neck injuries. Unfortunately, catastrophic auto accidents can result in life-changing neck injuries such as intense pain, reduction of mobility, or even paralysis.
Second – Types of Neck Injuries
Neck injuries after an auto accident may cause pain in your neck and become noticeable in other parts of your body. Here are some common neck injuries that occur after car accidents:
Lacerations or abrasions
Whiplash
Soft tissue damage
Vocal cord damage
Paralysis
Brain injuries
Paresthesia
Mental or emotional disorders
Remember that it's possible to suffer more than one of these neck injuries from an auto accident. Also, one injury can lead to another. For example, a neck injury resulting from a TBI can lead to other physical and health problems.
Third – Seek Compensation for Your Neck Injury
A neck injury is a painful and expensive experience. Victims often find themselves in difficult situations physically, financially, and emotionally. They may stay in the hospital for long periods, have a long road of recovery with rehabilitation and therapy, and may not be able to go to work or school. Medical and therapy bills are expensive. Therefore, car accident victims can pursue recovery for damages through a personal injury lawsuit. It includes compensation for:
Lost wages from missed work
Reduced earning capacity
Hospital expenses
All future medical care costs
Rehabilitation costs
Permanent disability
Pain and suffering
Disfigurement
Mental anguish
Property damage
If you are experiencing neck injury symptoms after an auto accident, you should immediately seek the help of a physician, especially one who specializes in cases of car accidents or neck and spine injuries. After that, contact a NY Car Accident Lawyer. Neck injuries resulting from car accidents are often complicated. Get the compensation you need and deserve.
Free Consultation with a New York Car Accident Lawyer
Contact Apicella & Schlesinger Attorneys at Law to request a free consultation.
(212) 568-4245