We are passionate about seeking all available compensation to help victims deal with medical expenses, lost wages, pain and suffering, and other damages.
It's almost spring, which means perfect weather for getting your motorcycle out and going for a drive. Motorcycles are a great transportation option for many New York residents. However, as most motorcycle owners know, motorcycle wrecks are often some of the most dangerous and costly types of accidents.
If you or your loved one have been involved in a motorcycle accident in New York, it's essential to understand your legal rights and options. With over 45 years of experience, we are passionate about seeking all available compensation to help victims deal with medical expenses, lost wages, pain and suffering, and other damages.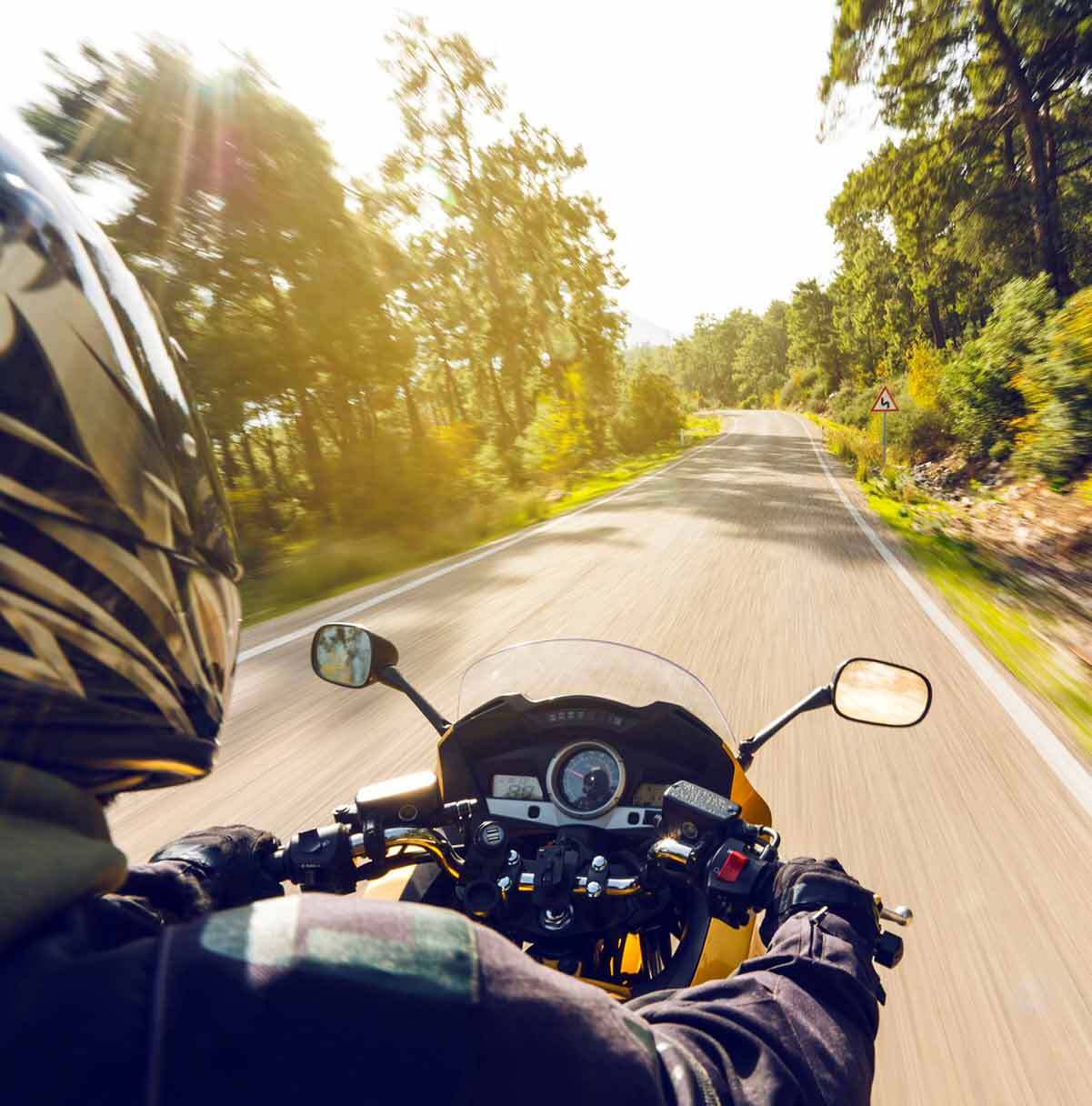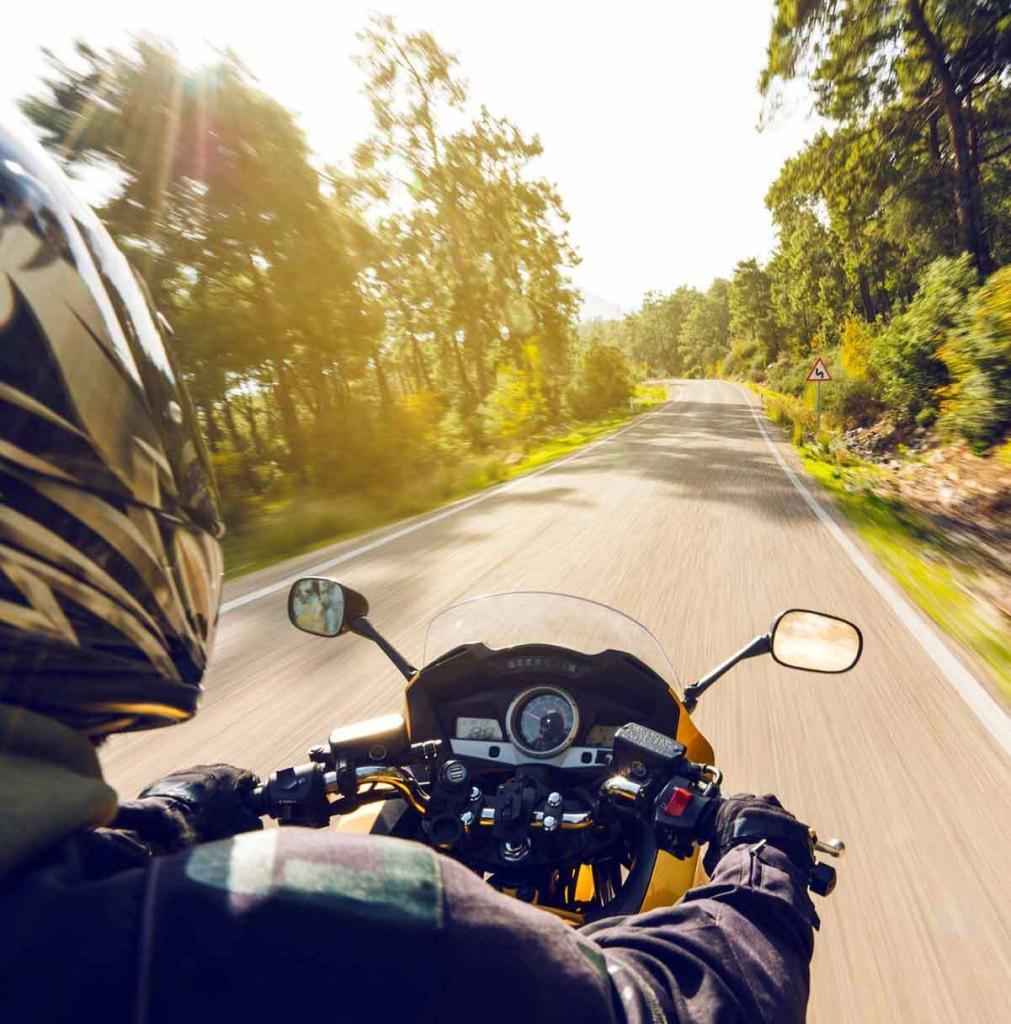 New York Motorcycle Laws
While there are laws in New York to provide motorcyclists additional safety, there is still a measure of danger. One of the most important laws is the motorcycle helmet law. According to the CDC, helmets reduce the risk of death by 37% and reduce head injuries by 69%.
New York's helmet law states that all motorcycle operators and passengers must wear a DOT-approved helmet, no matter a person's experience or age. You are also not allowed to have speakers in your helmet, only one earphone. All riders must also protect their eyes. This means having an approved face shield on your helmet or approved goggles.
Besides wearing a helmet, there are other motorcycle laws in New York. Some of these laws include:
Must have a Class M or MJ Operator's License or Learner's Permit
Lane splitting is prohibited
No weaving in and out between lanes
A headlight, tailight, brake light, and license plate light are required
The headlight must be on at all times
No more than two motorcycles can share a lane
A passenger seat and footrest are required for passengers
Mufflers are required
A horn or other warning device must be on the motorcycle
For a complete list of New York's motorcycle laws, visit New York's Department of Department of Motor Vehicles website.
Your Legal Rights and Options
If you are the victim of a motorcycle accident, it is vital to understand your legal rights and options. Because motorcycles are smaller and easier to overlook, many drivers merge into other lanes without looking or fail to yield to motorcycles. And because motorcyclists aren't protected by a physical vehicle, their injuries are often more severe. Less severe injuries like road rash or broken bones are common. However, more catastrophic injuries can undoubtedly happen, such as paralysis or death.
Based on the nature of your motorcycle accident and injuries, you may be entitled to receive financial compensation. This includes:
Medical bills and expenses – You may receive compensation for all bills and expenses related to your accident, including ambulance fees, ER fees, hospital stay, and medications. You may also be entitled to receive compensation for future medical costs.
Lost wages – If you cannot return to work for a while due to your accident, you may receive compensation for lost wages. If your injuries prevent you from working again or in the same capacity, you may receive compensation for future lost wages.
Property damage – Many motorcycle accidents result in extensive damage to the motorcycle. If your accident resulted from another's negligence or recklessness, you might receive compensation for property damage.
Contact a New York Motorcycle Accident Lawyer
Even the most safety-conscious riders are extremely vulnerable to careless drivers operating much larger vehicles. If you or a loved one are the victims of a motorcycle accident, contact Apicella & Schlesinger Attorneys at Law. We can effectively advise you of all your rights under New York law.