Our experienced attorneys fight for fair compensation for amputation victims or loss of limb injuries throughout New York.
Experiencing the stress of a violent accident, such as a car accident or construction accident, can be traumatic enough. However, the trauma is magnified exponentially when an individual must subsequently undergo surgery to have a limb amputated or discover that they lost a limb in the accident.
If another's negligent actions caused the accident in which you were injured, you may be entitled to receive compensation to help ease your suffering. The experienced Amputation and Loss of Limb Lawyers at Apicella & Schlesinger Attorneys at Law fight for fair compensation for victims of amputation or loss of limb injuries throughout New York.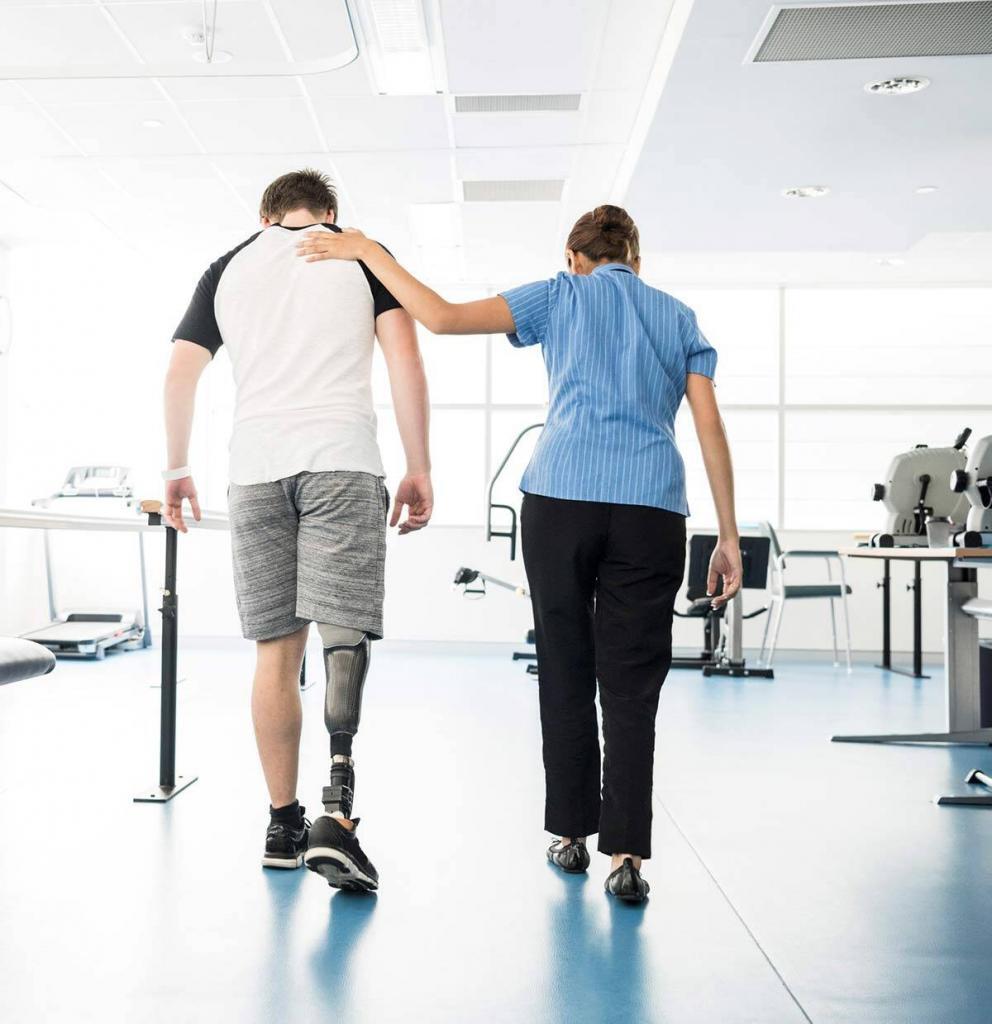 Losing an arm, leg, or finger will undoubtedly have profound and lasting effects on you. Unfortunately, the emotional and physical pain you are experiencing is unlikely to subside quickly. In addition, medical bills, therapy costs, and future medical costs loom over you.
Understanding Amputation Cases
An amputation refers to the partial or complete removal of an appendage such as an arm, leg, finger, or toe due to an accident. However, the ramifications of an amputation injury extend far beyond the initial injury. Amputations are irreversible and cause emotional, physical, and financial costs for the rest of a person's life.
While amputation and loss of limb accident injuries are technically governed by the same negligence theory of law that applies in all other personal injury cases, the challenges with these cases are unique because they almost always represent high dollar values. This means that insurance companies are likely to fight more aggressively to avoid paying the victim full and fair compensation.
Amputation or loss of limb cases present the following legal challenges:
These injuries often result in heightened emotional trauma because victims are faced with the challenges daily and for the rest of their life.
Amputation injuries mean that the victim will likely have lifelong medical needs.
An amputation victim may permanently be unable to work in their previous profession.
If a prosthetic limb is required, the expensive medical device will need to be replaced and maintained for the remainder of their life.
Receiving Full and Fair Compensation
The challenges resulting from amputation are always ongoing. Therefore, a fair estimation of future costs of the injury must be reached to ensure that the compensation you receive completely accounts for the cost of your injury. Compensation includes:
The cost of all past, current, and future medical care related to the amputation
Compensation for costs associated with lost wages and loss of the ability to work in your chosen profession
Cost of prosthetics and other medical devices that will need to be replaced over time
Physical therapy and other services designed to help amputation victims
Emotional counseling that may be necessary to help victims come to terms with their situation
Pain and suffering that is involved in being such a traumatic event
Contact our Amputation Attorneys today at Apicella & Schlesinger Attorneys at Law to schedule a free case consultation. Once you are ready to hire an attorney, we are here to help! We will do everything to make sure you and your family receive the compensation you need and deserve.