We'll walk with you every step of the way to make sure you get the compensation you are entitled to. Call us today for a free case review.
Over the years, reports of fatalities due to chain reaction car accidents have been on the rise. In 2019 alone, 12,443 people were killed in multi-car accidents involving passenger vehicles. But what exactly are chain reaction accidents? And how do they happen?
If you or a loved one has been involved in a chain-reaction car accident in New York, contact Apicella & Schlesinger Attorneys at Law. For more than 45 years, we have been representing victims of all types of car accidents throughout New York City, the Bronx, Brooklyn, Queens, Staten Island, and Nassau and Suffolk Counties.
---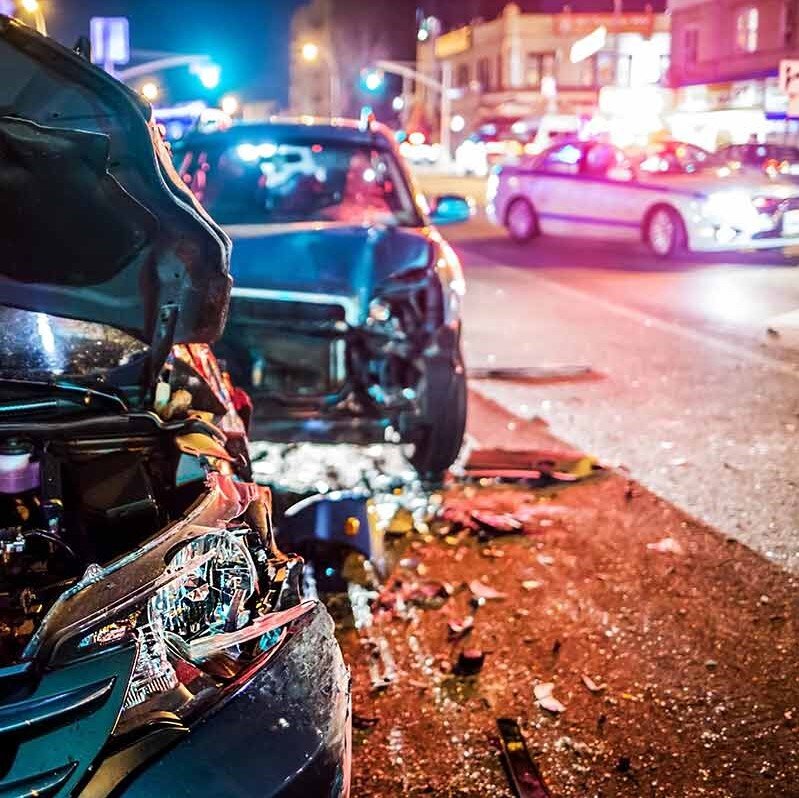 What's a Chain Reaction Accident?
Also referred to as a multi-vehicle accident, a chain reaction accident is an accident that occurs when two or more vehicles hit one or another in a series of rear-end collisions.
Common causes of chain reaction accidents are distracted driving, poor visibility, congestion, road construction work, and severe weather such as snowstorms or heavy fog.
These accidents are complex as they involve multiple vehicles and often result in more severe injuries and damages than single-vehicle collisions. Some of the injuries you're likely to sustain following a multi-car accident include:
Stomach rupture
Head trauma
Broken bones
Neck injuries
Back injuries
Concussions
Determining Fault After a Chain Reaction
Given the multiple defendants involved, determining fault in a chain reaction accident can be challenging. Like in most chain reaction accidents, each driver believes another is at fault, and none want to take responsibility for the accident.
In these situations, it would help to collect eyewitness statements and use surveillance cameras near the accident scene to determine the at-fault party and hold them responsible.
However, it can be overwhelming and time-consuming to obtain video surveillance yourself, which is why you should have your attorney do it. A skilled car accident attorney understands the laws involved in obtaining video documentation and can quickly gather the required video footage. They'll also handle your case with urgency and professionalism, thereby giving you ample time to recover.
Seeking Compensation
Whether you're the driver or passenger, there is a good chance you won't walk away from a chain reaction collision unscathed. Most chain reaction accidents cause severe injuries which require extensive medical care. The injuries may also force you to miss work which can affect your earning abilities.
While this is terrifying, working with a top-rated New York car accident attorney can help your case. The attorney will help you file a car accident claim and ensure you receive fair compensation for your pain and suffering, medical bills, loss of income, vehicular damage, and any costs associated with the accident. They'll also go beyond the no-fault system to help you recover additional compensation from the negligent driver.
Car Accident Attorneys in NY
Have you been injured in a New York chain reaction accident? Contact highly skilled car accident attorneys from the Apicella & Schlesinger Law Firm. We'll walk with you every step of the way to make sure you get the compensation you are entitled to. Call us today for a free case review.