Filing a personal injury claim may seem complicated or overwhelming. Our personal injury attorneys will guide you through every step of filing your claim.
Personal injury is a legal term for a physical, mental, or emotional injury. When injured in an accident, you may need to file a personal injury claim to receive monetary compensation from the person or entity responsible for the accident.
No one expects to be injured due to another person's negligence or other reckless action. Many people have never filed a personal injury claim, so the process may seem overly complicated.
If you or your loved one was injured because of the negligent actions of another person, contact Apicella & Schlesinger Attorneys at Law. Our personal injury attorneys will walk you through every step of filing your claim. To help you understand the process, we've compiled a general guide to filing a personal injury claim. Contact us to schedule a free consultation.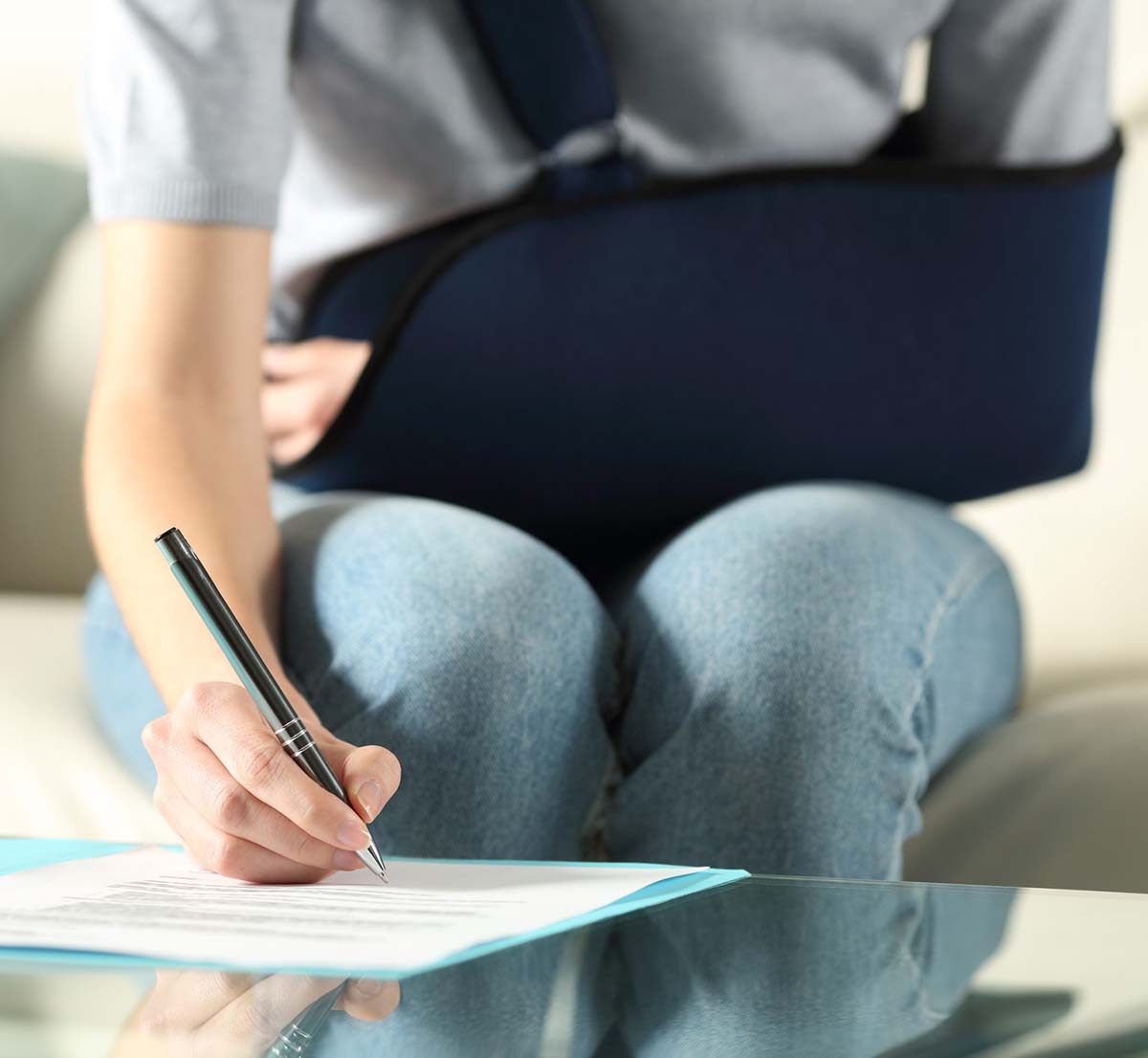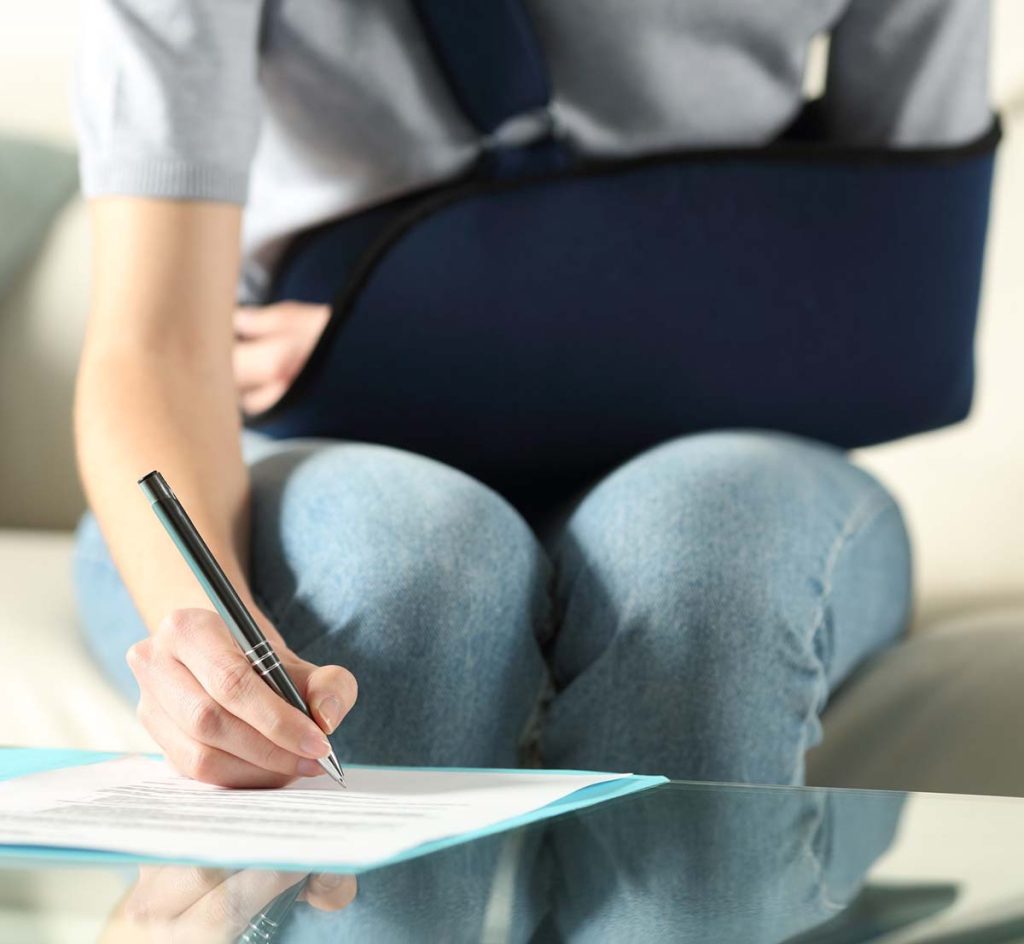 Step 1: Seek Medical Treatment
The most important thing you must do after being injured is to seek medical treatment. Even if you don't feel immediate symptoms after the accident, it's essential to get an examination. While you may not initially feel any pain or discomfort immediately following the incident, you may find yourself in severe pain weeks, months, or years later.
In addition, foregoing medical treatment is a disadvantage when filing an injury claim and expecting to be compensated for your injuries. The point of filing an injury claim is that you were injured. If you never receive medical treatment, the other person's insurance company will use this against you. They'll use it to call into question the severity of your injuries.
Step 2: Contact a Personal Injury Lawyer
Some individuals choose to file an injury claim on their own. However, even when the claim is for minor injuries, having a lawyer review your claim can significantly benefit your case. A personal injury attorney has the legal knowledge and experience to handle your claim correctly and ensure you receive fair and total compensation. An attorney will prevent you from making critical mistakes that hurt your case. They also have the negotiation skills to go up against huge insurance companies and their lawyers. This is especially true in severe injury cases.
Step 3: Set Up a Claim
The third step involves informing the individual liable for your injuries and their insurance company that you plan to file a claim. If you've hired a lawyer, they will handle this step and guide you through the process.
Step 4: Gather Information and Seek Medical Treatment
These two steps are together because they'll happen simultaneously. You'll need to gather as much information as possible about your injuries and other damages. This includes medical records and invoices from your doctors, records of lost wages, and any other expenses incurred from the accident. A lawyer will help you figure out everything you can use in your case so that you miss nothing.
Also, as you seek medical treatment, you'll communicate with your doctor to learn the full extent of your injuries and determine all medical treatment, including future treatment, you will require. This is essential in estimating future compensation benefits.
Step 5: Negotiating a Settlement
After filing the suit, your lawyer can demand compensation from the person responsible for your injuries or their insurance company. This process can be very complicated. Each side has its idea of what your claim is worth. The goal of every insurance company is to protect its bottom line by paying out as little as possible. In the negotiation process, both sides go back and forth with offers and counter-offers until a suitable compromise is reached.
Step 6: Settlement or Lawsuit
If negotiations end with a settlement you agree upon, you'll accept the offer. However, if the offer is not acceptable, you may choose to file a lawsuit to seek the amount of monetary compensation you need. This means you go to court.
Questions Regarding Your Case
If you have any questions about your personal injury claim, contact Apicella & Schlesinger Attorneys at Law. With more than 45 years of experience, we have helped hundreds of people in New York seek and receive the compensation they need and deserve after an accident.