When you suffer from injuries from a downed power line, it can be quite difficult to determine who is liable for the accident. However, our experienced personal injury attorneys can help!
---
If a downed power line falls on your vehicle, you are at great risk of being seriously injured. It's essential to know how to avoid electrocution in this scenario and minimize the risk. In this article, we will go through the safety measures you should take at the accident scene. Then, we will discuss your legal options after the accident.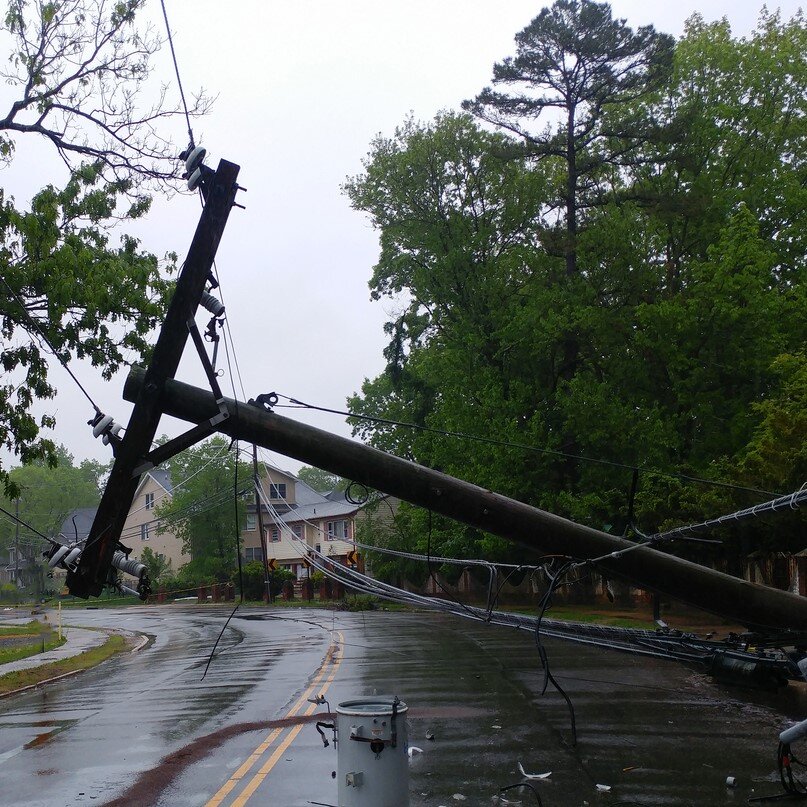 What to Do If a Downed Power Line Falls on Your Car?
Strong winds, storms, or poor maintenance of the power lines can lead to dangerous situations. A downed power line is a hazard, and you should be prepared if that ever happens.
If you are in the car when the power line falls on it, it's important not to touch the "live" part of the car, such as the metal parts conducting the electricity from the cable. The safest thing to do is to remain inside the car and call 911 for emergency services.
If your car catches fire or there is another reason why you must leave your car, make sure you do it safely. You must get out of the car by jumping out of it with both feet at the same time. It's crucial not to touch the ground and the live part of the car at the same time. Try to jump as far away from the car as possible, as there can be an electric field surrounding the car.
If you have to carry your child or pet when jumping out of the car, hold them tightly, as close to you as possible. Unfortunately, downed power lines don't have to be touched to injure you. Even being in their proximity can get you electrocuted because of the ring of voltage surrounding the area.
Another important aspect is to alert the people at the scene about the danger of being close to the power line. If possible, put your window down and instruct eye-witnesses not to come close to your car.
Who Is Responsible for a Downed Power Line?
Unfortunately, when you suffer from injuries from a downed power line, it's quite difficult to determine who is liable for the accident. Hiring an experienced Bronx personal injury lawyer is paramount as they have the experience necessary for making a solid claim.
Gather as much evidence from the scene of the accident as possible. Try to get the contact information of eyewitnesses, check if there is any footage of the accident, and get copies of every medical record of the investigations you went through after the accident. You should contact your insurance company, the electrical company that owns the power line, and the municipality to determine who should be held liable for your injuries.