Fractures, sprains, and strains – protecting your rights is essential if you've suffered a severe foot or ankle injury in an auto accident.
Most of us have sprained or strained our ankles before. It hurt, but we recovered. However, in the case of severe foot and ankle injuries, recovery is complicated and expensive, and the impacts can be lifelong.
Protecting your rights is essential if you've suffered a severe foot or ankle injury in an auto accident. You might be eligible for compensation from the at-fault driver.
Contact Apicella & Schlesinger Attorneys at Law for a free case evaluation. We are committed to representing our clients with the highest level of professionalism.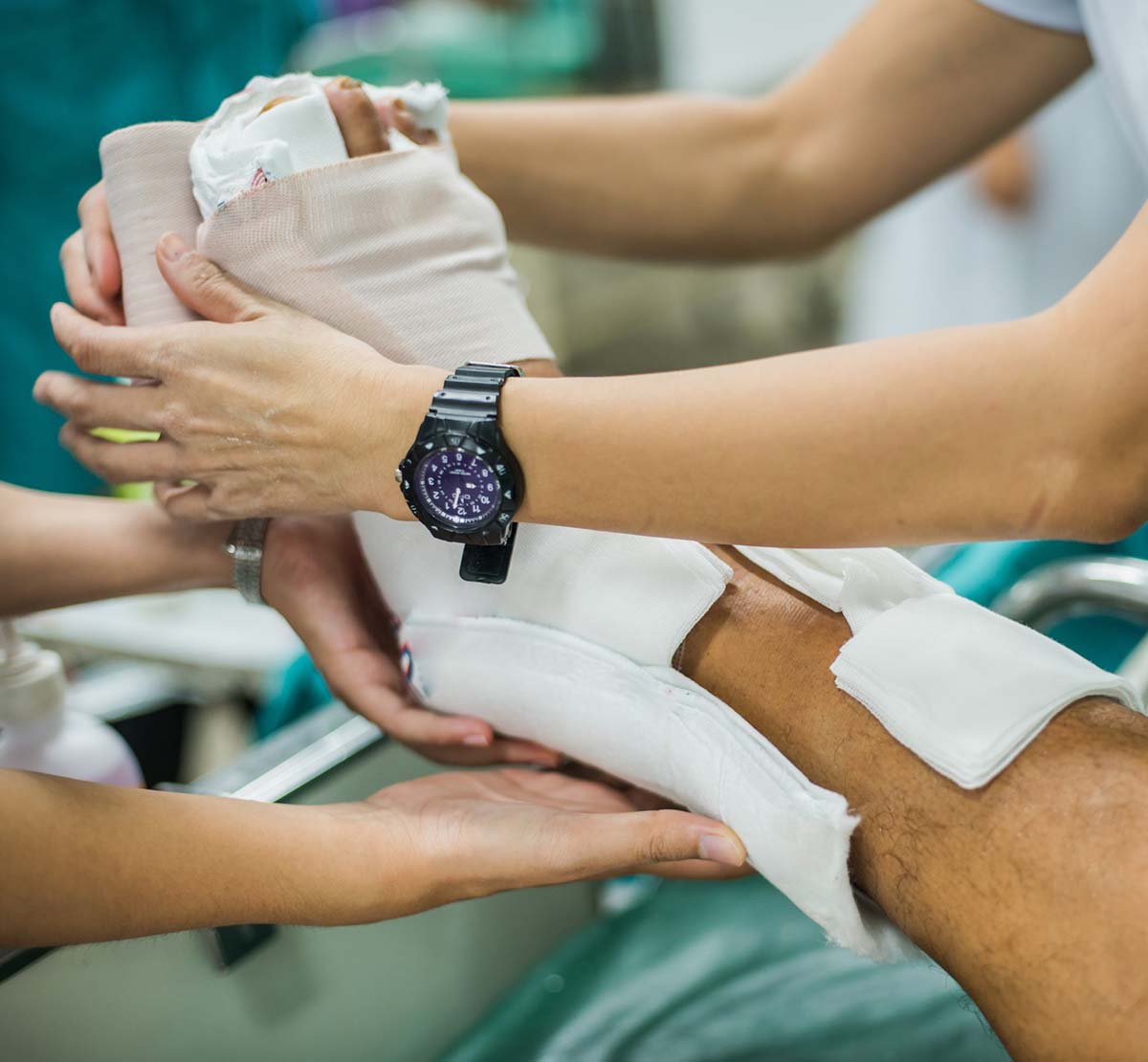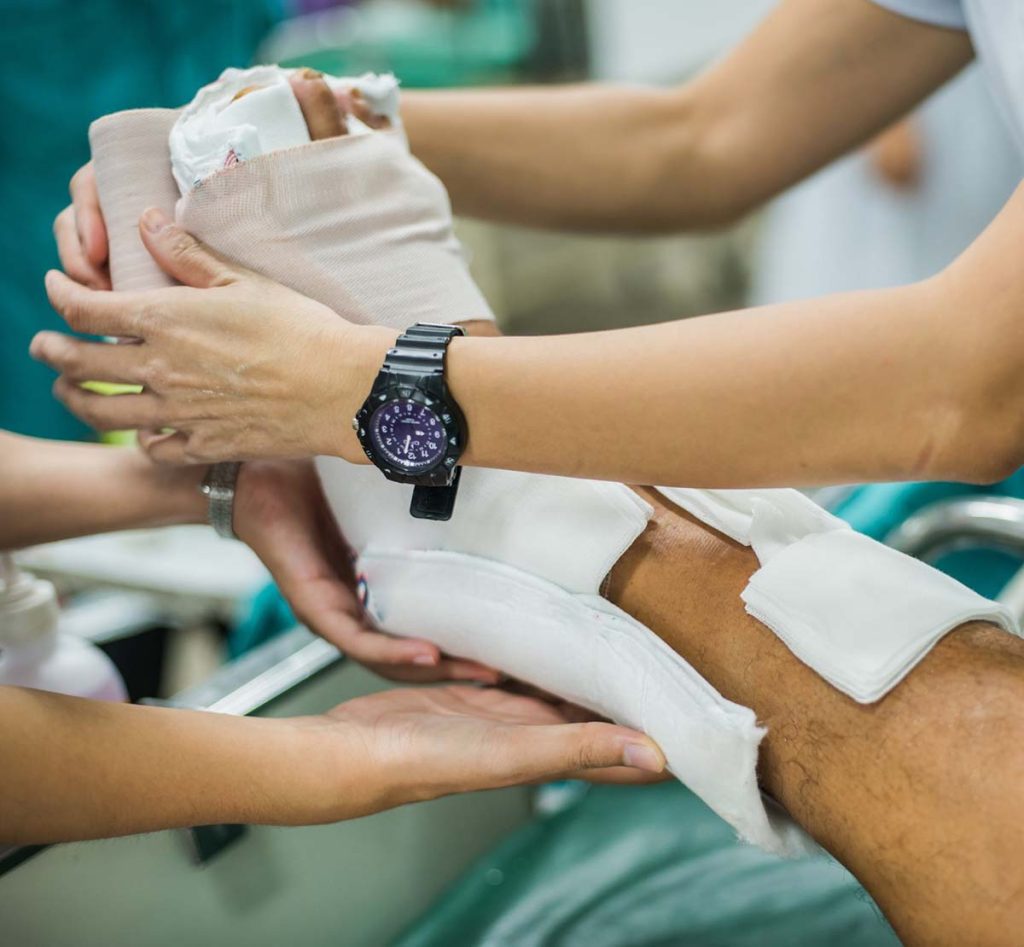 Severe Ankle Injuries from Auto Accidents
Each foot consists of 26 bones, along with muscles, joints, tendons, ligaments, and soft tissue. When your body braces for impact in a car accident, its natural response is to tense or stiffen. It's common for the foot and ankle to receive the full force of pressure from the impact. Any of these parts of one or both feet can become severely damaged, affecting the victim's ability to walk and causing long-term pain and problems.
When involved in a car accident, seek immediate medical attention. Injuries to any part of your foot or ankle can take weeks or months to heal. You may need a cast, boot, or special shoe, and in some cases, surgery to heal correctly. It's critical to begin therapy or rehabilitation treatment as soon as possible.
Types of Ankle Injuries from Car Accidents
Our daily actions require solid and healthy feet, toes, and ankles. Therefore, foot and ankle injuries can be among the most distressing. Ankle injuries can cause you to miss work and other necessary and enjoyable functions in life.
Some common types of foot and ankle injuries include the following:
Compartment Syndrome – Each foot structure has many small compartments of nerves, muscles, and tendons. If a foot compartment is punctured, crushed, fractured, or broken, it causes internal bleeding or swelling of tissues. Blow flow is decreased and deprives this area of the foot of needed nourishment. In severe cases, emergency surgery is required.
Heel Bone Fractures (Calcaneus) – The violent force upon impact in a car accident can break, crush, or fracture the heel bone. Also called calcaneus, heel bone injuries can be debilitating foot injuries. Surgery is often required to fuse the bones together. It can take a long time to heal and lead to chronic pain, arthritis, and permanent deformity.
Other Acute Foot Injuries – The impact can cause various types of acute foot injuries. These include: puncture wounds, severe bruising and swelling, torn ligaments, broken or crushed bones, ruptured tendons, and joint and muscle sprains.
Secondary Complications – Victims sometimes experience secondary complications from foot injuries, such as infections. Injuries can lead to arthritis or chronic pain. These complications may not be evident for some time after the accident.
Contact a NY Car Accident Lawyer
You must take many steps after a car accident in New York. Some of these steps can be difficult in your condition, such as promptly filing the necessary "no-fault" claim to ensure your medical expenses and lost wages will be covered. One thing you should not do is negotiate with insurance companies on your own.
At Apicella & Schlesinger Attorneys at Law law firm, we will step in, keep you informed and protect your rights. Call us today to schedule a free case evaluation.
Free Consultation with a New York Car Accident Lawyer
Contact Apicella & Schlesinger Attorneys at Law to request a free consultation.
(212) 568-4245