Knowing this information can help you secure a settlement that fairly compensates for your injuries and financial losses.
Whiplash injuries are one of the most common outcomes of car accidents. Though sometimes dismissed as 'minor' by insurance companies, the repercussions of whiplash can be long-lasting.
When settling your whiplash claim, it's essential to know the tactics that insurance companies might employ to minimize their payouts. Remember, your relationship with your insurance company is fundamentally a business one, governed by the insurance policy contract and various laws and regulations.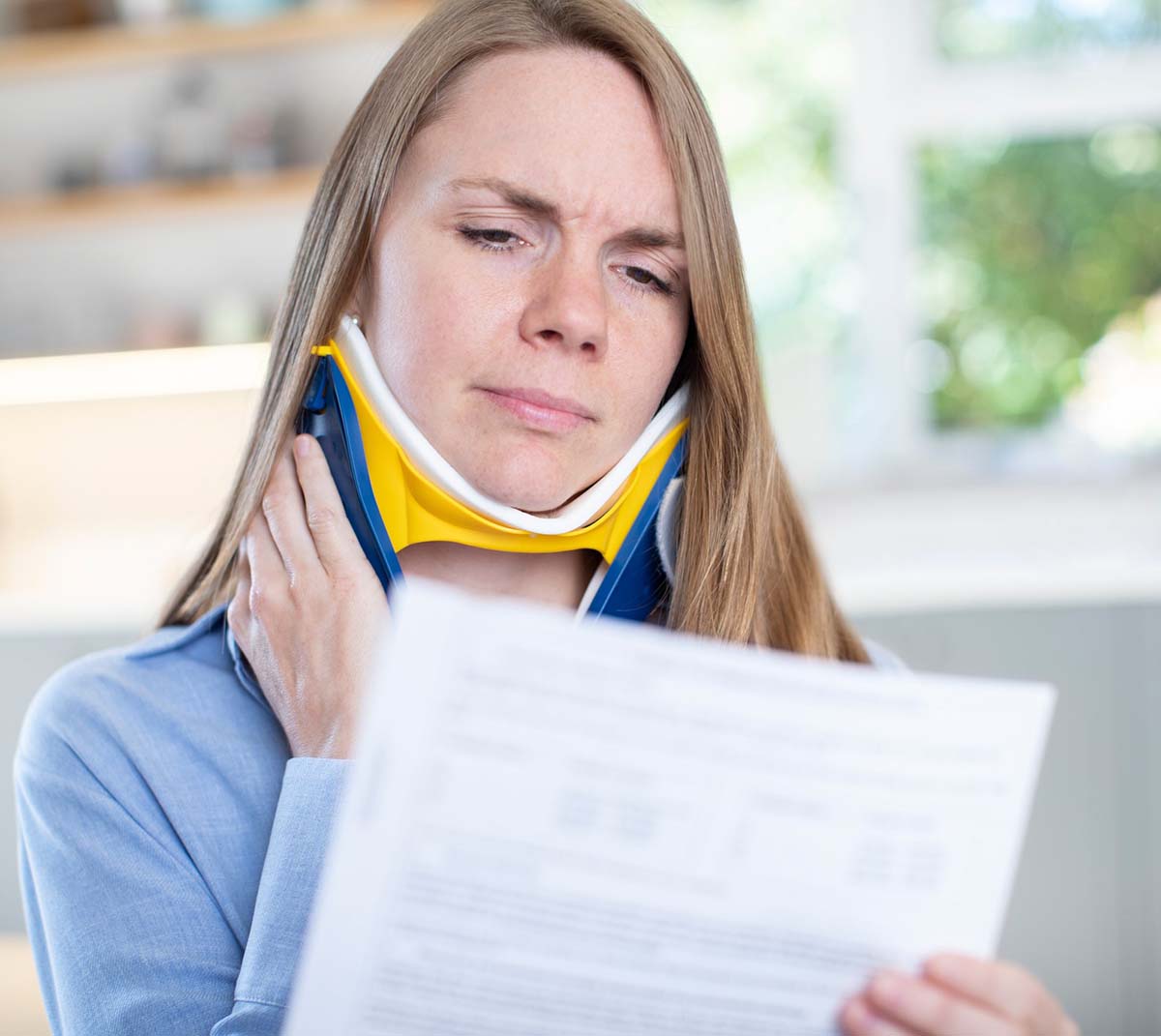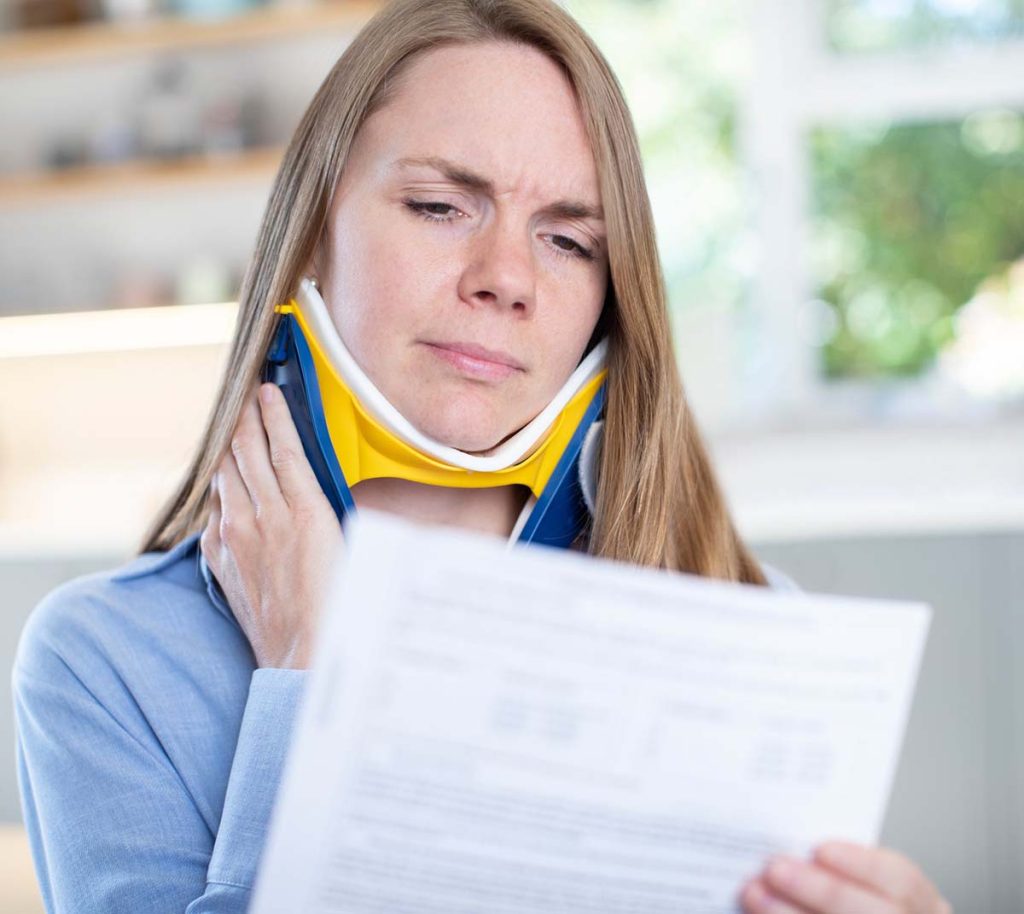 If you were involved in a car accident, contact Apicella & Schlesinger Attorneys at Law. We will explain your legal rights and options and help you pursue the compensation you need and deserve.
What Insurance Companies Don't Tell You
Here's what insurance companies may not tell you, but you absolutely should know:
Your Injury is 'Minor' – Because whiplash injuries often don't manifest in X-rays or MRIs, insurance companies may label them as 'minor' or 'insignificant' injuries. The implication is that you don't deserve a substantial settlement. This is misleading. Whiplash can lead to chronic pain, and its severity can range widely. Always consult medical professionals for a full assessment of your injuries.
Quick Settlements are Not In Your Best Interest – Insurance companies often offer a settlement soon after the accident. They don't tell you that this is often a 'low-ball' offer aimed at closing the claim as quickly as possible. Once you accept the settlement, you waive your rights to any future claims related to the accident. Before accepting any offers, consult with an attorney experienced in personal injury claims.
Recorded Statements Can Work Against You – You may be asked to provide a recorded statement describing the accident and your injuries. You may not know that this statement can be used against you later. It's best to consult with an attorney before agreeing to record any statements.
You Have a Right to Choose Your Doctor – Some insurance companies may attempt to direct you to "their" medical experts for an evaluation. Remember, you have the right to choose your healthcare provider. Independent doctors are more likely to give unbiased opinions about the extent of your injuries.
Emotional and Psychological Trauma Count – Insurance companies focus on visible injuries, often neglecting emotional and psychological distress caused by an accident. Emotional suffering is also a legitimate claim in a personal injury case.
Pre-existing Conditions – Insurance companies may try to lower your settlement by attributing your symptoms to pre-existing conditions. An experienced attorney can help you navigate this complex issue and ensure you're compensated for any worsening of pre-existing conditions caused by the accident.
You Can Negotiate – The first offer from the insurance company is usually negotiable. They expect you to counter-offer. If a lawyer represents you, they can handle the negotiation process, armed with evidence like medical records and witness statements, to ensure you get a fair settlement.
Time is of The Essence – There are statutory limitations on how long you can wait to file a personal injury claim after an accident. Acting promptly to collect evidence, consult medical professionals, and engage an attorney is essential.
Get Legal Help – Perhaps the most crucial thing insurance companies won't emphasize is the importance of getting legal help. A qualified car accident lawyer can guide you through the complexities of the law to ensure you receive a fair settlement.
NY Car Accident Attorneys
While insurance companies are businesses aiming to minimize their expenses, you have rights that must be protected. Knowing these points can give you the information you need to secure a settlement that accurately reflects the gravity of your injuries, financial losses, and emotional suffering.
If you were involved in an auto accident in New York, contact Apicella & Schlesinger Attorneys at Law to schedule your free and confidential consultation. We will explain your legal rights and options and help you pursue the compensation you need and deserve based on the laws in New York and the facts of your case.